Sat, Mar 9, 2013 at 05:08 PM
Comments Off
Permalink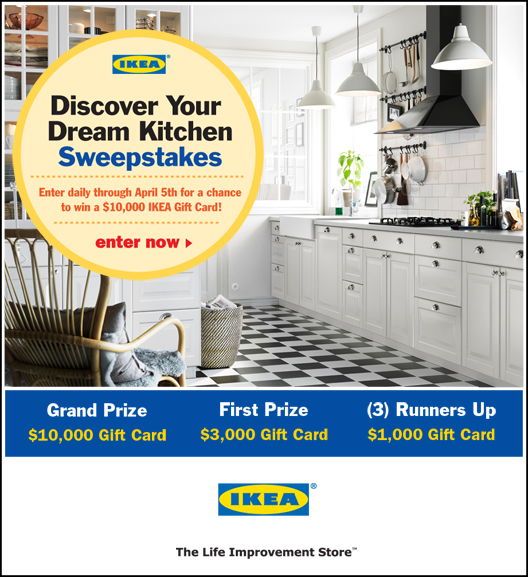 As many of you know, I love Ikea. We make the trip about once a year, because our closest Ikea is 2 hours away. A $10,000 gift card would be amazing to win!
Plus you could win a $3,000 gift card and (3) runners up will win a $1,000 gift card.
Enter here daily, through April 5, 2013.