Fri, Nov 9, 2018 at 04:23 PM
Comments Off
Permalink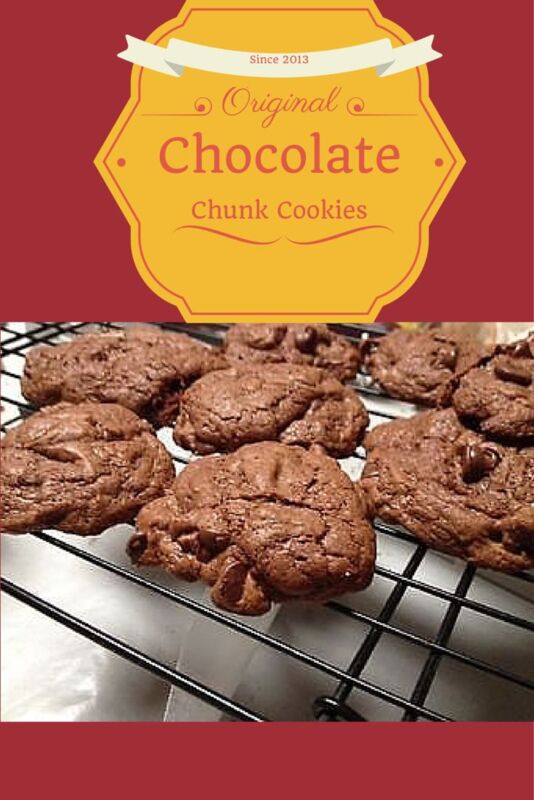 CHOCOLATE CHOCOLATE CHUNK COOKIES
Ingredients

1 1/2 cups all-purpose flour, spooned and leveled
3/4 teaspoon kosher salt
1/2 teaspoon baking powder
1/4 teaspoon baking soda
1/2 cup (1 stick) unsalted butter
24 ounces semisweet chocolate, chopped
1 cup sugar
3 large eggs
1 teaspoon pure vanilla extract

Directions

Heat oven to 350° F. Line 2 baking sheets with parchment. In a large bowl, whisk together the flour, salt, baking powder, and baking soda; set aside.
In a large microwave-safe bowl, combine the butter and 12 ounces (2 cups) of the chocolate. Microwave on high in 30-second intervals, stirring between each, until melted and smooth; let cool slightly. Whisk in the sugar, eggs, and vanilla until smooth.
Gradually add the flour mixture, mixing until just combined (do not overmix). Fold in the remaining 12 ounces (2 cups) of chocolate. Let cool for 15 minutes.
Drop mounds of the dough (about 1 heaping tablespoon each) 2 inches apart onto the prepared baking sheets.
Bake, rotating the baking sheets halfway through, until firm around the edges and cracked on the tops, 12 to 15 minutes. Let cool slightly on the baking sheets, then transfer to wire racks to cool completely.

These are perfect for cookie exchanges! Or you could substitute in peanut butter chips. We really like the Reeese's chips.